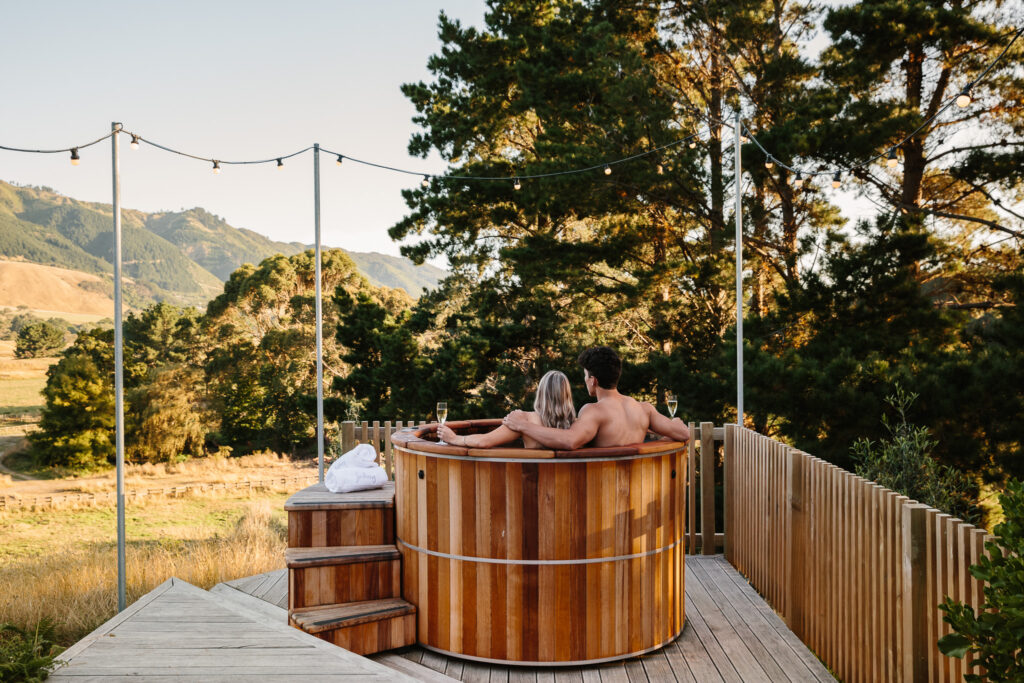 Taking a romantic weekend away is an excellent way to reconnect and spend quality time together. Whether it's a hop over the ditch to Australia, a city break or a luxury rural escape, it's important to make sure you're prepared for your trip so that you can truly enjoy your time away.
To help you make the most of your romantic weekend away, we've put together a list of five things not to forget on a romantic weekend away.
Bring Something Special For Your Romantic Weekend
Bringing something special along on your weekend away can make it even more memorable.
You might choose to surprise your other half with a small gift, a bottle of wine or champagne, or a handwritten note expressing your love and appreciation.
It's the little touches that can make a big difference and show your partner how much you care.
It Might Be Romantic, But It's Still New Zealand – Pack for the Weather
Romantic weekend or not, the weather in NZ can be variable.
And nothing can ruin a romantic weekend like being unprepared for the weather.
Don't miss out on your planned activities. Check the weather forecast before you leave and pack accordingly. If it's likely to be cold, make sure you pack warm clothes and accessories like hats and gloves. If it's warm, pack breathable and comfortable clothing.
We recommend packing for all weather conditions! Layering up can look stylish and keep you ready for all weather.
Pack, Plan, Or Prepare for Time To Relax
Is packing in as much as possible really what you want to do on your romantic weekend away? Or do you want to take time out to enjoy being able to relax with each other?
Make sure you pack, arrange or plan something to do during your downtime.
Bring good books and wrap yourself up in a large blanket together to relax and read.
Wrap yourself up in one of our large, fluffy bathrobes, grab a glass of wine and sit on the deck to watch the sunset.
Go retro with a board game or card game.
A Bluetooth Speaker
Okay, so this sounds a bit random. But imagine yourself and your partner standing on the deck, with the stars lighting up the night, gently dancing to your favourite song.
Buzzing, weak music played directly from your mobile phone doesn't meet the sound requirements for this kind of memory.
You'll be needing a bluetooth speaker.
Bring Comfortable Shoes
We always recommend our visitors bring a pair of comfy shoes.
As a rural, luxury cottage retreat, Cottage 103 is set in some of the most breathtaking scenery.
It's a private haven perched on a ridge overlooking our beautiful valley. Fifteen minutes walk will see you down at our deserted Kapiti Coast beach.
Comfortable shoes may not be sexy for your romantic weekend away, but they'll help you get to the most incredible places to create some lasting memories together.
And then, you can soak in the cedar hot tub to relax.