What better way to celebrate the festive season than to come together and finish the year with an extraordinary Christmas event or party at Sudbury.
Gather your staff, clients, friends and family and indulge in a wonderful day. It's the perfect space for both small and large events near both Wellington and Palmerston North.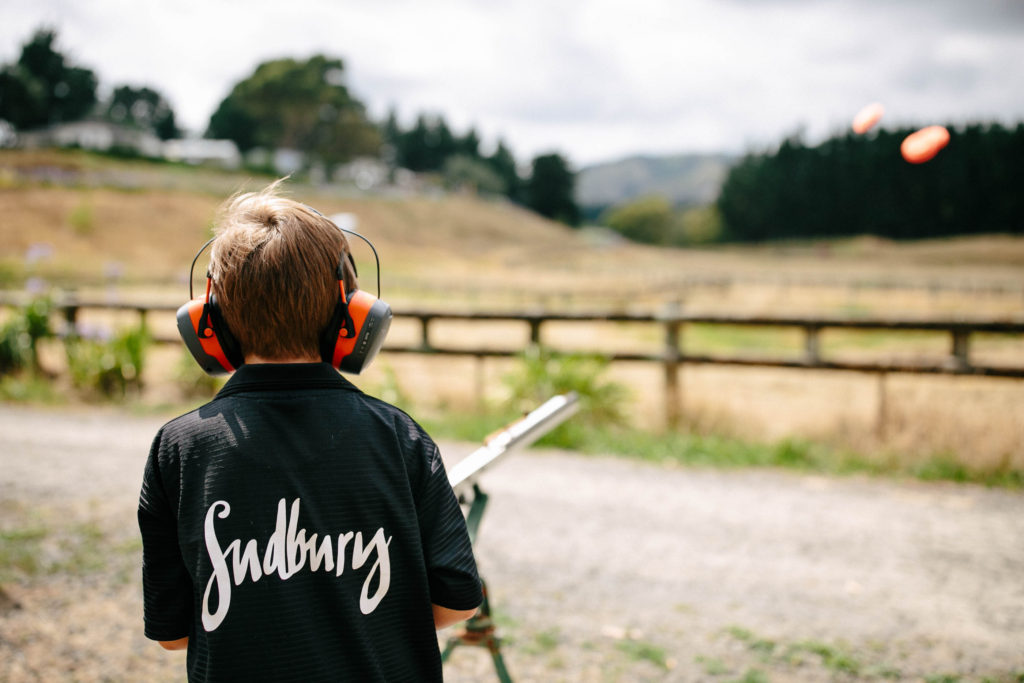 A SPORTY SHINDIG
Work up an appetite with some clay pigeon shooting and extreme golf before heading to the Garden Bar for some well-deserved drinks and canapes.
You can add in archery if you're feeling a bit Robin of the Hood!
Challenge yourselves to some giant Jenga and a game or two of petanque on the terrace.
A delicious Christmas meal will be served to you in the Stables before retiring for drinks in front of the open fire.
Venue fee: $4500 + $195 Per head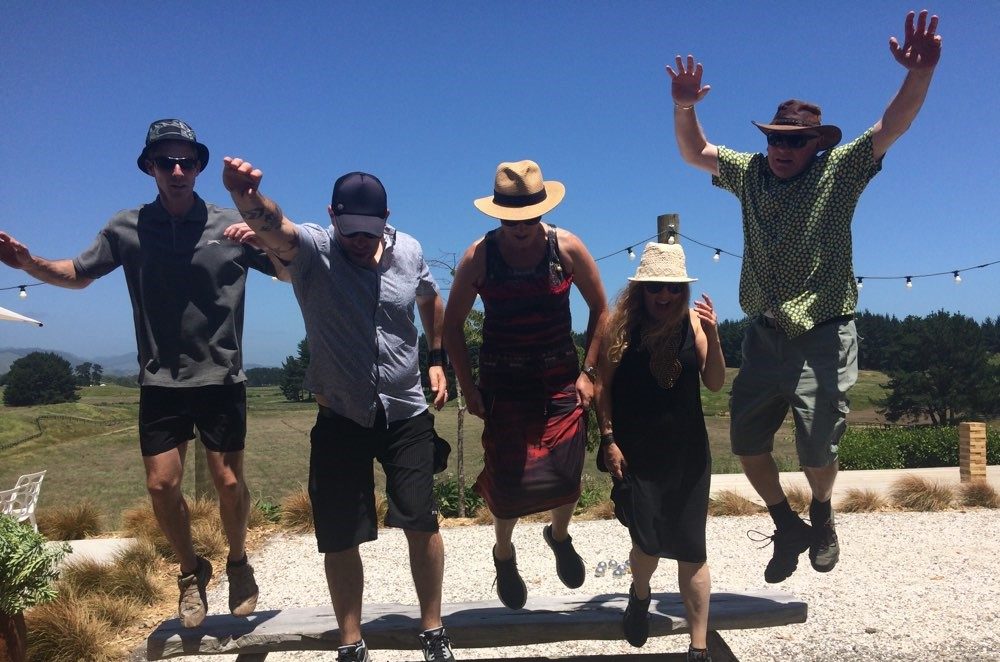 SANTA'S SCAVENGER PARTY
Be prepared to hunt for your dinner.
Start your festive frolic with a Christmas-themed team scavenger hunt taking you on an adventure around Sudbury's 50-acre farm.
Once you've completed the festive Scavenger Hunt, enjoy drinks and nibbles in the Garden Bar before enjoying a gourmet feast in the Stables.
There will be prizes for the winning team.
Venue Fee: $4500 + $195 per head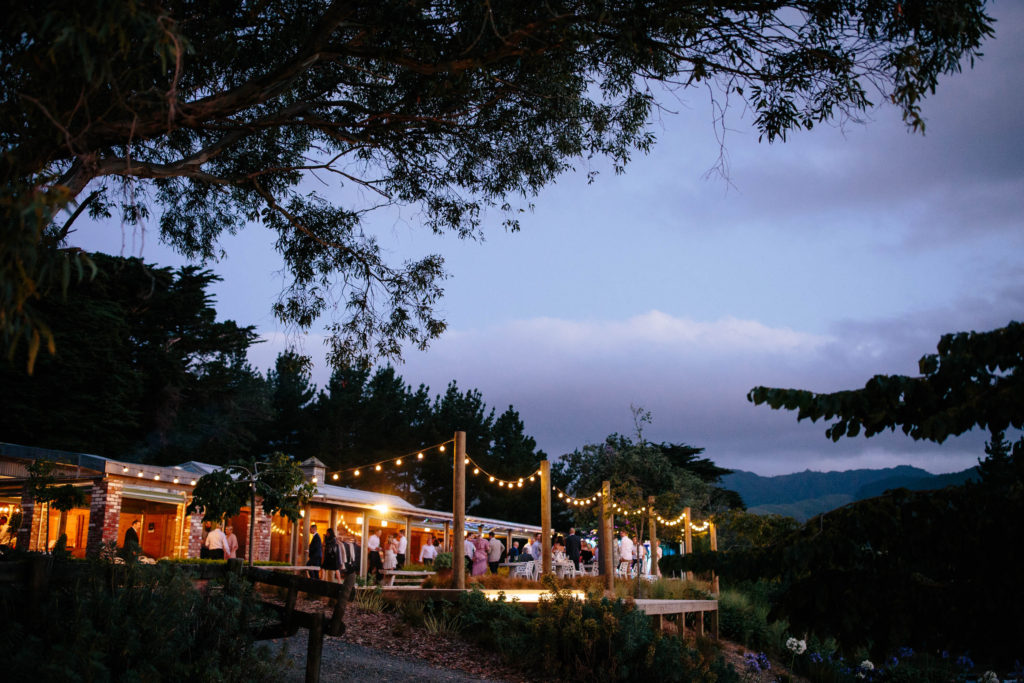 POHUTAKAWA PARTY
Relax and enjoy your time with clients, staff, friends and family.
Enjoy a festive country Christmas party with drinks and canapes upon arrival in the Garden Bar.
A gourmet Christmas banquet in the beautifully styled Stables followed by dancing to round off your daytime or evening event. Events start at 10 am or 3 pm for 5 hours of venue hire.
Venue Fee: $4500 + $130 per head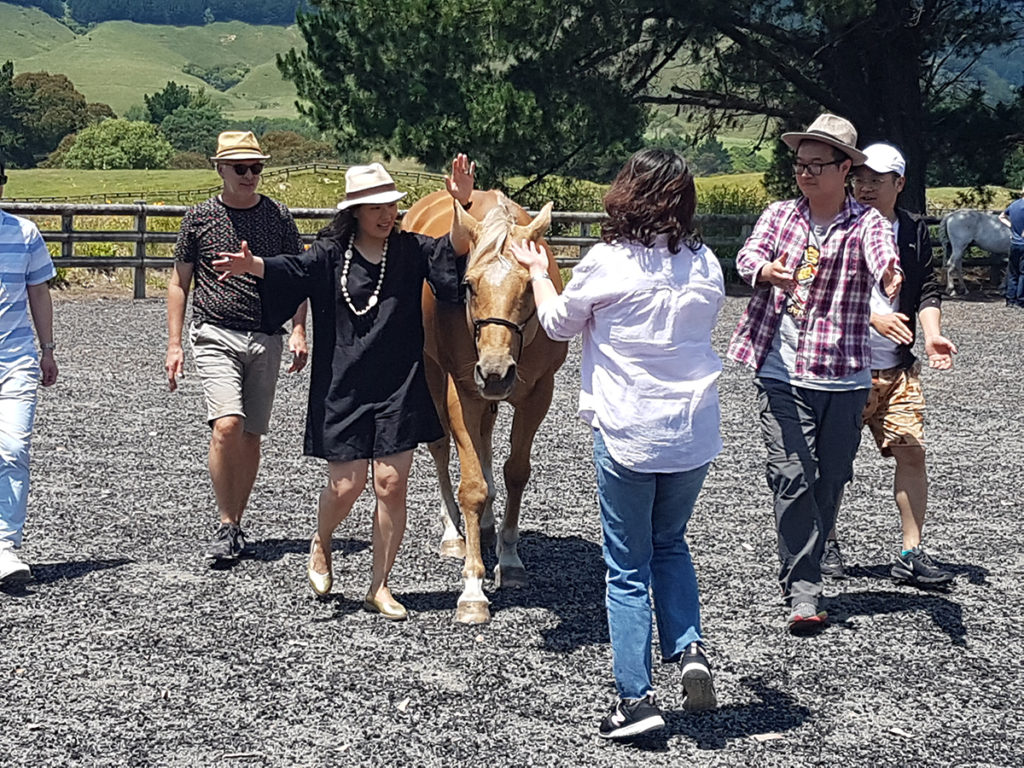 CHRISTMAS WITH THE HORSES
Enjoy a fun, shared experience your guests will never forget.
Watch our unique horse whisperer show and then get involved by joining the horses in the arena.
Top it off with drinks and a gourmet meal in the Stables.
Venue Fee: $4500 + $199 per head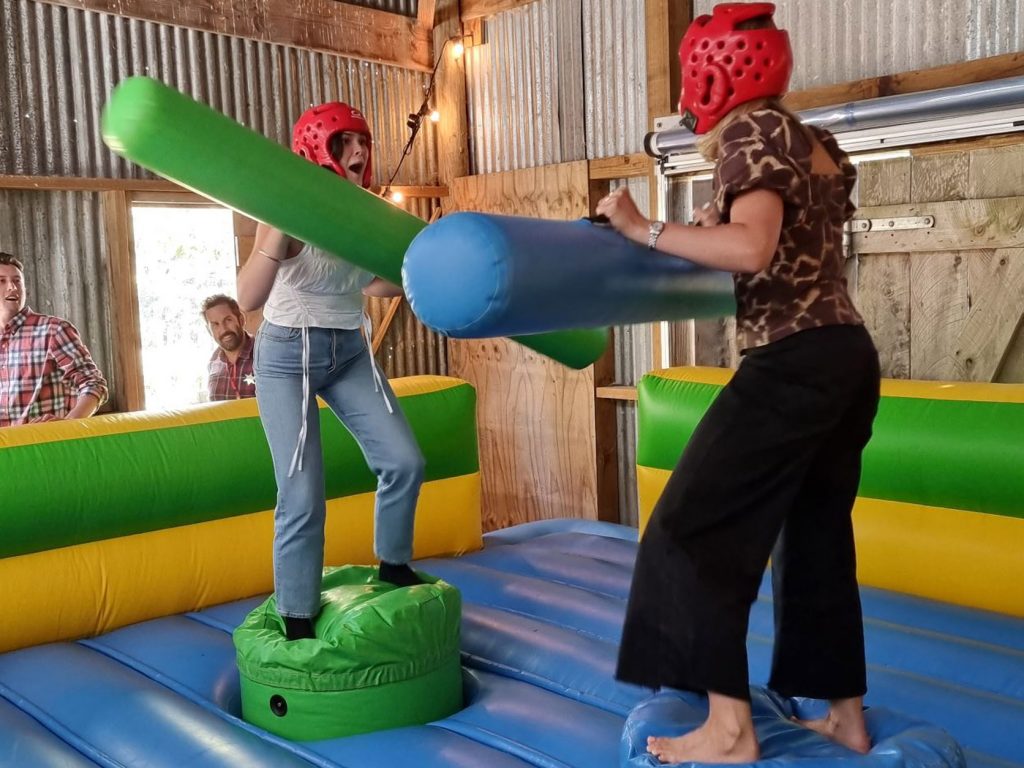 A FESTIVE HOE-DOWN
Dress up as your favourite wild west character for a half day of high jinks!
Looking for a fun activity or two?We'll teach you how to handle a shootin' iron with some clay bird shooting and then go hunting for stag using a golf ball (extreme golf).
Refuel with a slap-up feast served in the Stables (horses ain't allowed!) before getting into teams for a hilarious and competitive bout of cowboy jousting on our bouncy castle!
Venue Fee: $4500 + $195 per head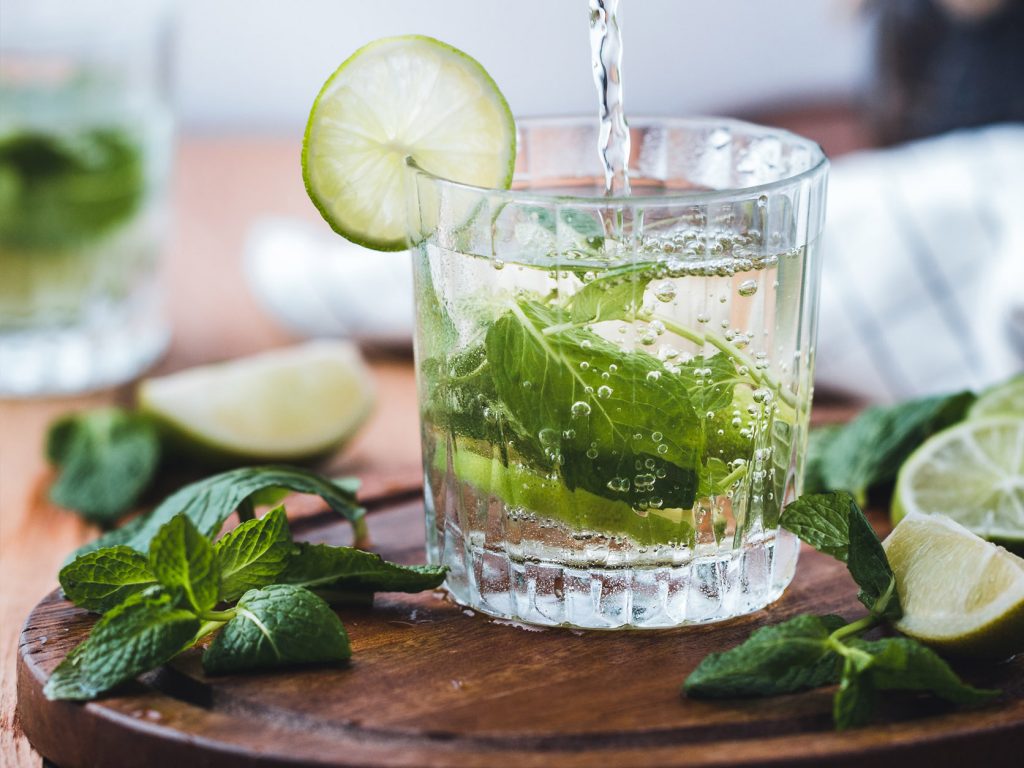 SPIRIT TASTING
Brush up on your botanicals and practice your pour with our interactive spirit-tasting event.
Our local distillery will bring a selection of their finest craft spirits and cocktails for you to sample. Test if you know your juniper from your citrus peel and compete to win a bottle of Spirits to take home!
90 minutes
Venue Fee: $4500 + $190 per head