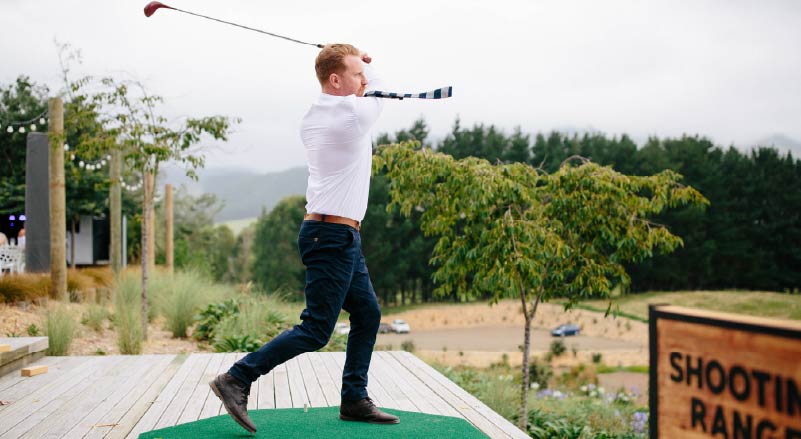 The Shooting Range
The Shooting Range offers your guests the chance to enjoy a country pursuit. Guests use golf balls to shoot the life-size stag grazing in the paddock below. The target is the hole in his tummy. The tee is situated on the 'Selfie Deck' so that others can watch and encourage (or commiserate!). Balls are $2.75 with a minimum of 150 balls.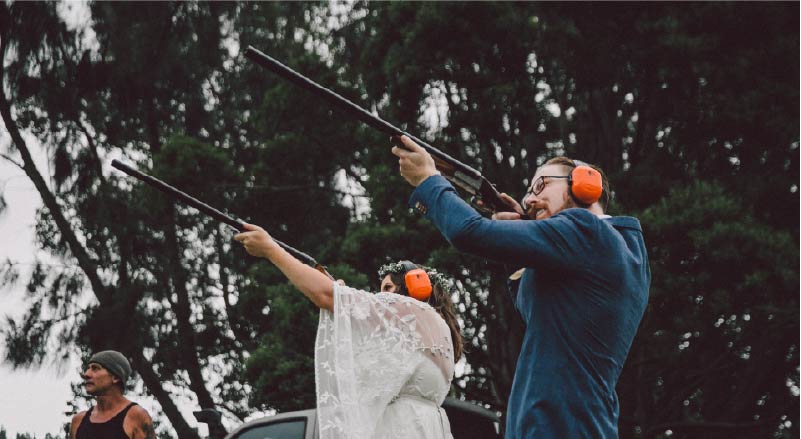 Clay Shooting & Archery
If you want to channel your Dirty Harry, Clay Shooting is available down by the Tack Shed near the arena. No live animals involved just clays and two guns for $750 per hour.
Don your cloaks and bows for some Hunger Games action in the arena. Three stations and one Katniss Everdene-style Master Archer to help your guests hit the bulls eye. $400 for one hour.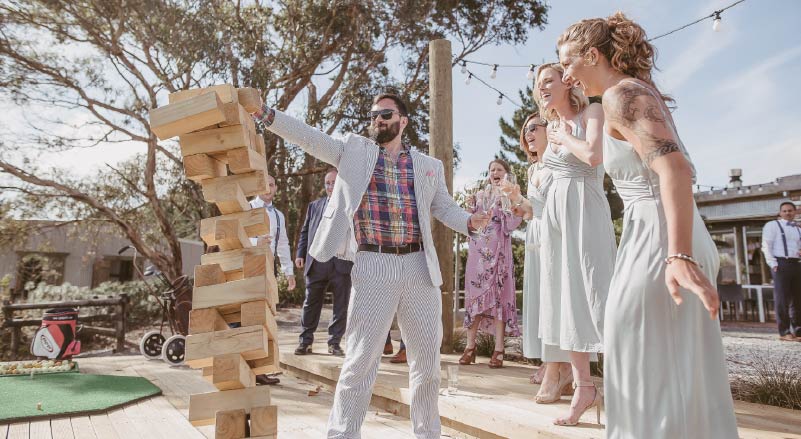 Games
If you need an easy ice-breaker for your guests, the Sudbury soccer table will be sure to keep your guests entertained for $180! We can also offer you Giant Jenga for $95 set up near the petanque court. Pétanque is complimentary and we will put out a set for your guests.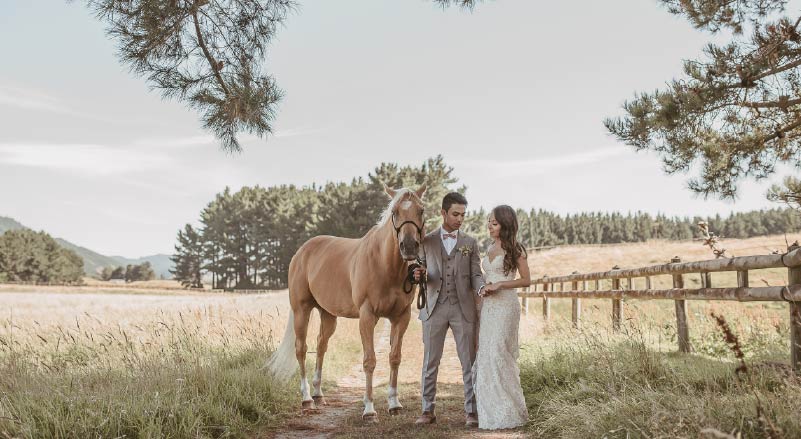 Photography
There is a beautiful photo trail around the farm. Why not include some romantic photos with the stunning palomino horse for $395.
After dinner, why not hire our projector and screen to view your wedding photos: $250. Please check if this is a service your photographer offers beforehand!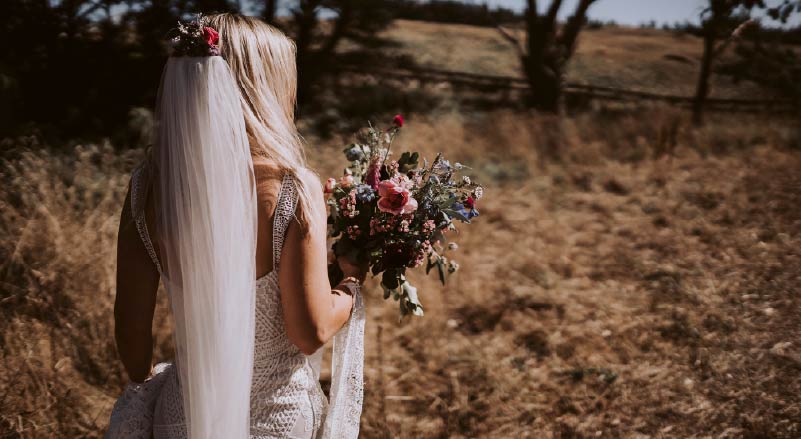 First Look
Enjoy the privacy and beauty of the Sudbury farm for your First Look $150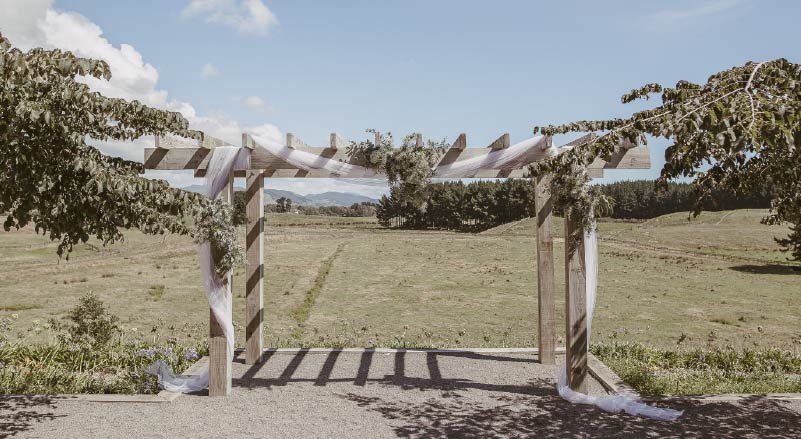 Styling
Add additional romance with some floaty draping of the pergola. Your florist is welcome to add flowers: $260.
You might also want to drape behind the Head Table: $260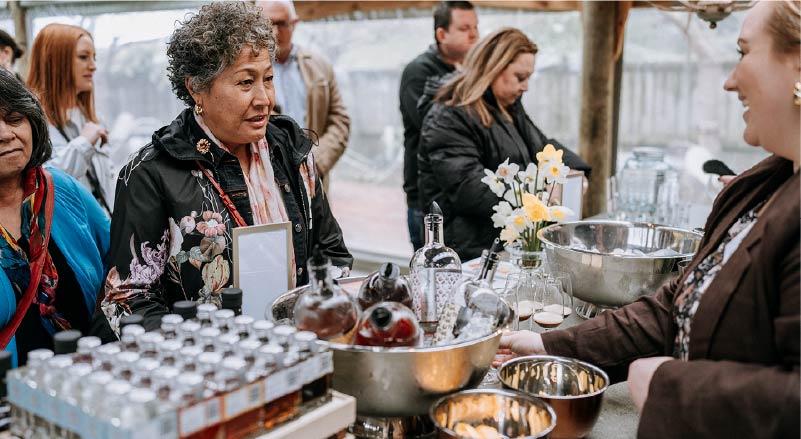 The Fizzy Float!
Beautifully restored to the highest standard, our vintage horse float is a well-stocked and stylish mobile bar.  Towed by Andy, Sudbury's 1958 Land Rover, this combo will really add some fun to your wedding day!  It's guaranteed to be a showstopper, giving your guests another photo moment to your day and a cool place from where to serve your favourite fizzy drink or signature cocktail.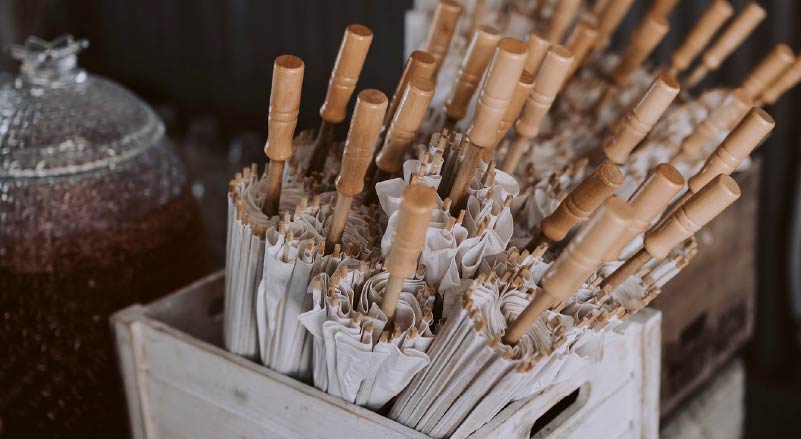 Parasols
It gets pretty hot in the summer here (hurrah!) and it's a great idea to bring some sun hats for your guests. We also have some gorgeous white paper parasols at $7.50 each.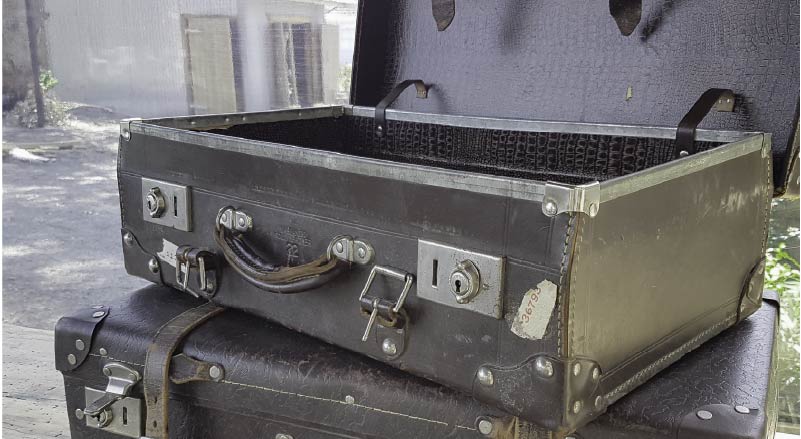 Vintage Suitcase
We have two lovely suitcases for hire – perfect for a wishing well: $35 each.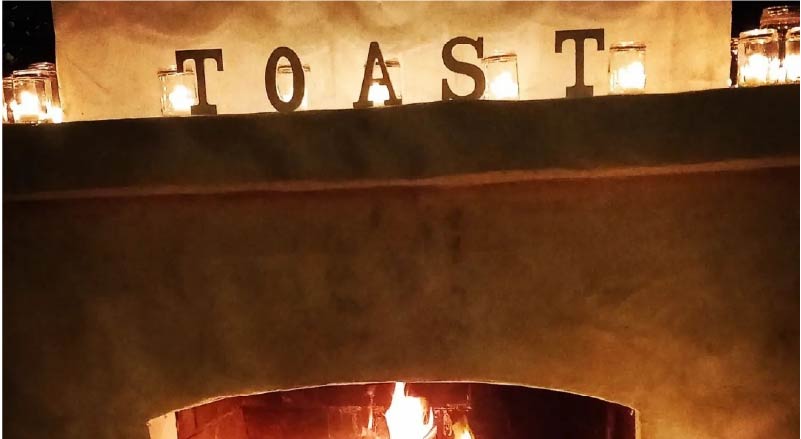 Chocolatey Smores
Enjoy making some gooey, chocolatey smores by toasting marshmallows over the open fire from the Sudbury S'mores Barrow. Includes gorgeous styling of the Courtyard fireplace with TOAST letters, lots of candles around the fireplace, lanterns in the trees. Styling $250 plus $6 pp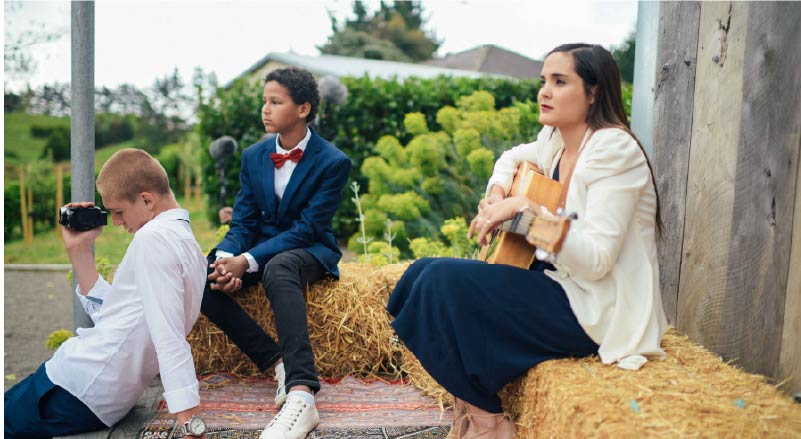 Ceremony Site Seating
There are 38 parisian vintage café chairs and 12 beautiful benches for your guests. Additional seating can be provided by hay bales which seat two/three to a bale and are placed on the deck. Nude Straw bales: $45 each Straw bales with white covers: $65 each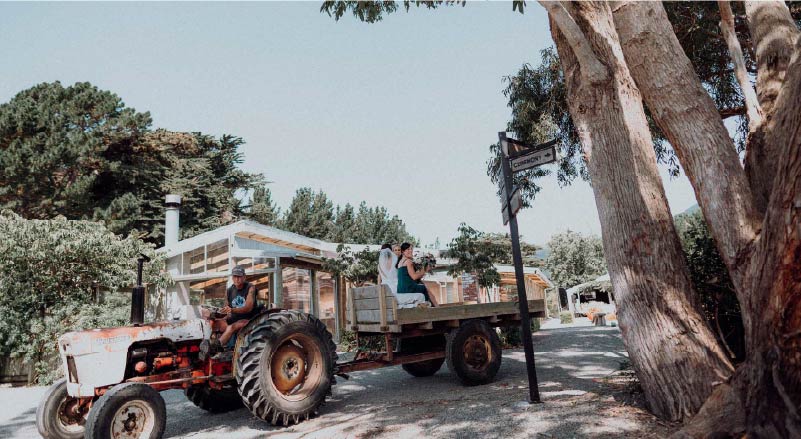 Transport
There are many ways to get from the Cottage to the Stables but you might want to come by tractor and trailer. Make a rustic entrance for $275!
Cottage 103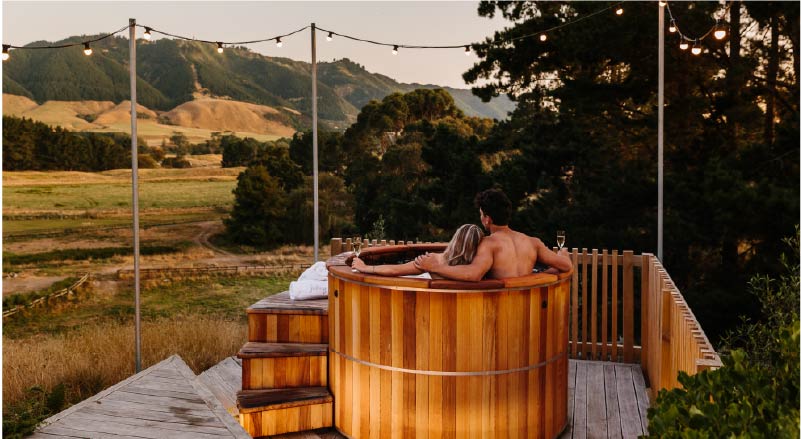 Cottage 103 is the perfect place to prepare for your big day. Spend the night before relaxing and getting ready in comfort and style, and then return to spend your wedding night with your new Mr or Mrs. You'll love returning to freshly changed linen and sparkling Cottage by adding on a Cottage Service while you are getting married for $165. It sleeps four but we can add one more guest on the sofa-bed by arrangement. Set up of sofa-bed with linens $75.